West Coast Films
http://vimeo.com/westcoastfilms
Martyn Webster - AUDI RS4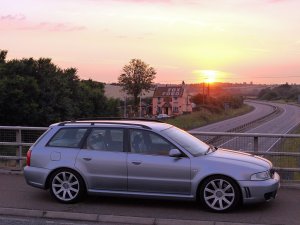 It is a 250 mile round trip for me to attend Connor's Day, but it is a journey I am more than happy to make to help towards making it an amazing day for him. I will be there in my Audi RS4, one of only approx 350 in the UK, so hopefully another rarity for him to enjoy looking round :)
~Martyn (dest - www.audisrs.com)
Eddy - SUBARU IMPREZA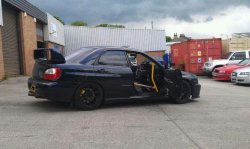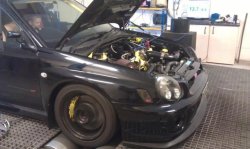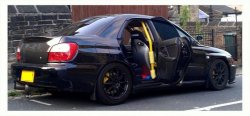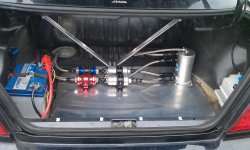 See the entire stats / mods list for this impressive Subaru here.
Neil & Amy Morton - NISSAN 200SX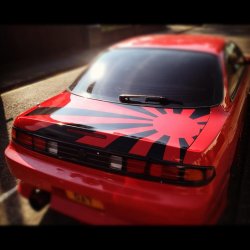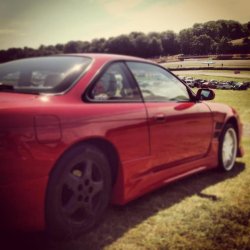 Ian Twitchell - MULTIPLE VEHICLES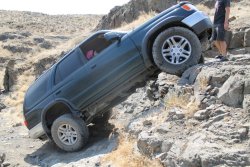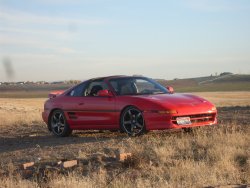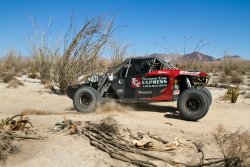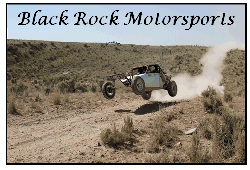 Hello from Idaho U.S.A

Saw this story and for obvious reasons I would not be able to attend however I would like to show my support by sending him a picture of my show car, off road truck and my 2 off road race vehicles. Hopefully seeing something a little different will add a little more excitement for him. I know he is going to have an amazing time and he deserves it.

Thank you and everyone involved for what you are doing. It helps restore a little faith in humanity and is amazing that car enthusiasts from all around the world are supporting and coming together for this.

Thank you
Ian Twitchell
Jack McLuckie - BMW 5 & HONDA CIVIC TYPE-R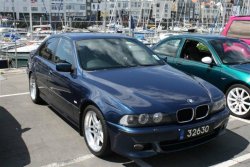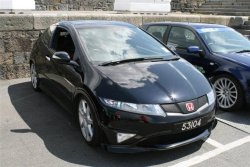 From the second I heard about this day – I knew I'd have to make the trip to be there to show my support for the brave little fella! There's a few of us making the journey from Guernsey in the Channel Islands; Even though it's an impromptu 750 mile round trip over 3 days, crossing land and sea, I was most worried about asking the boss for the weekend off!

Keep a look out for the Blue 5 series BMW & the Black Civic type R; with the black and silver GBG registration plates. Most likely covered in dead flies and stone-chips from along the journey!

Jack McLuckie
SarniaCarClub, Guernsey
Banny - SUBARU STi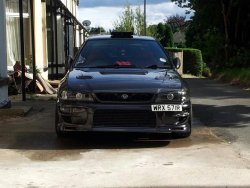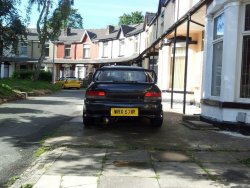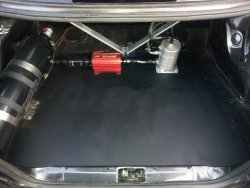 See the entire stats / mods list for this impressive Subaru here.
Nazir Hussain - HONDA CIVIC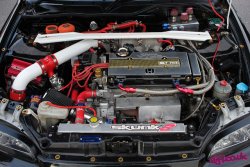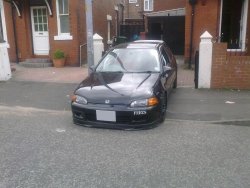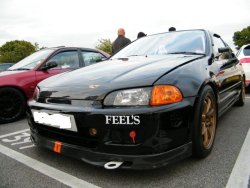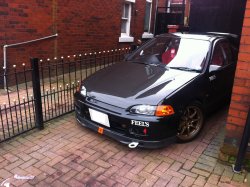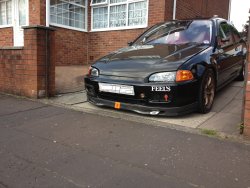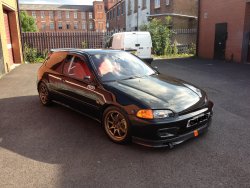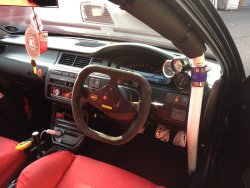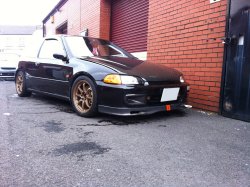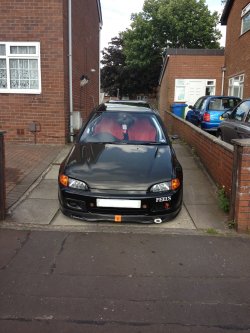 See the entire stats / mods list for this impressive Honda here.
Tom Armitage & David Taylor -
WORLD'S FASTEST POSTMAN PAT VAN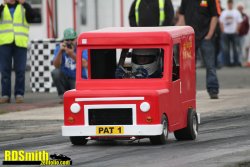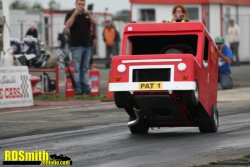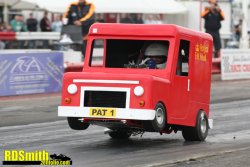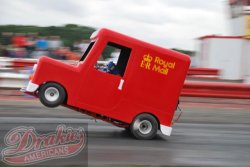 I read about Connor's day after receiving messages from friends, facebook posts and a few messages on forums and YouTube, Its amazing how far and fast word has spread about this day. After I had read about it I knew I had to do something to be a part of it and show my support, We all like different makes, models and styles of car but at the end of the day we are all car enthusiasts and Connor is one of us, I think its great how so many people with a mutual love of modified cars (and even standard cars) can all get together at a time like this and show so much support to a fellow car enthusiast when they need it the most. Thank you to everyone getting involved even if you can't make it, Its going to be a kick ass car show, It should be an awesome day for Connor.

The Pat van is currently stripped down getting a once over and a few modifications but we are going to rush to get it all built back up for Connor's Day. Its not the most serious, fast or fancy of cars but it seems to make people smile. If you want to know anything about the Pat van there is information, pictures and videos at www.patvan.co.uk

Thanks
Tom. (TomHazard)
James - PORSCHE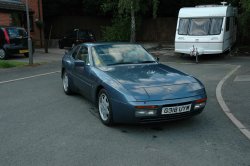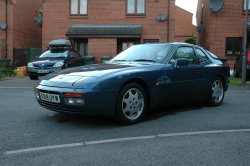 I have watched this thread unfold on scoobynet, and decided that my faith in humanity has been restored, I also have 2 new hero's. Alex Roy, he's travelling from NYC just to attend, and of course Connor what a brave lad. Wouldn't miss this for the world. James aka Jamo on scoobynet.
Richard Ward - SUBARU IMPREZA RB5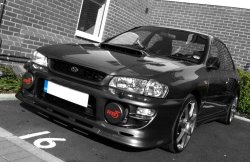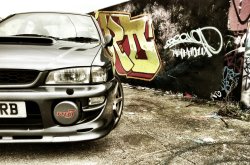 Daz & Liz - LANDROVER DISCOVERY V8 4x4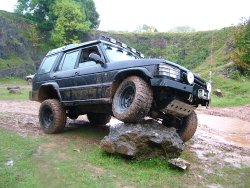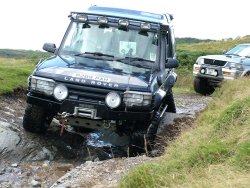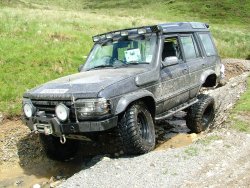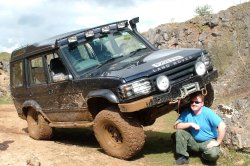 A big hello to a little brave lad. I saw this and felt i just had to support it.

As far as I'm aware I'm the only modified 4x4 going so.. gulp!! hopefully you will like it. we used to have kitted up BMW but found we couldn't use its power on the roads due to speed cameras. So now we get our fix offroading with a modified V8 under the right foot, far more fun climbing mountains.

Hope you enjoy your special day
Daz & Liz
Mick N. - FIAT & MITSUBISHI EVO FQ330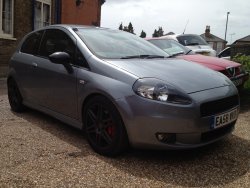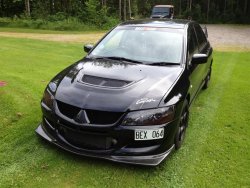 I'm on the list as kenwood4640, list no 379,,pic attached is my evo fq330 but it wont be there as I'm flying over from sweden so the car will be back here, will be in my sons car, fiat that's a bit modded up, pic also attached

thanks , mick

Dominic - NISSAN R35 GT-R
Hi I'm Dominic i will be coming and i own a red R35 GTR Nissan. Can I just say you have done a brill job in organizing this

Regards
Dominic
Tony Bagworth - 1970 FORD MUSTANG COUPE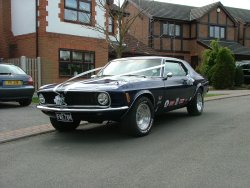 Hi.
Just to confirm I will be there on Saturday with my 1970 Ford Mustang Coupe. I'm not travelling too far from Darfield near Barnsley and wouldn't miss this opportunity to help make a little boys day special.
I found out about this amazing day through the Mini forum, (I also have a 1980 Mini 1275 GT), I think the Mustang may be a liitle more memorable on the day.
I'm down as attendee number 300 on the list you have.

Thanks and Regards.
Tony (Bagpuss127)
Steve - TOYOTA ARISTO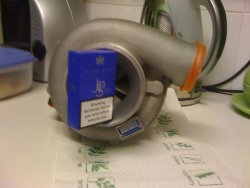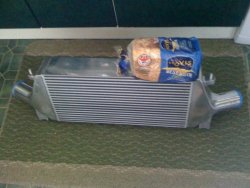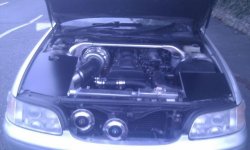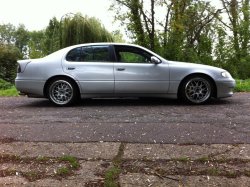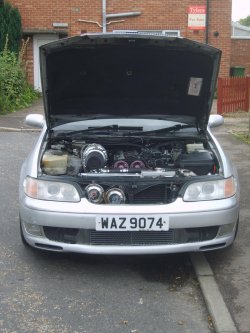 Stephendjb's Project Stealth Toyota Aristo currently aiming for 650hp while trying to keep the exterior looking as stock as possible.
Andrew Wright - FORD ANGLIA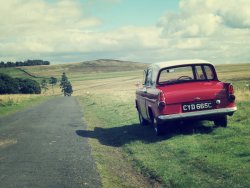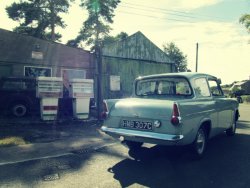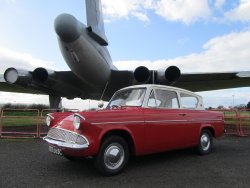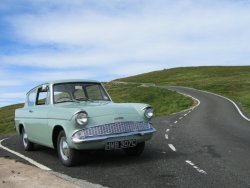 Hello,
Please find some pictures of my, and my brother's Anglia attached which will be attending.

Kind regards,
Andrew. (AndehW on the list).
Iain - MINI COOPER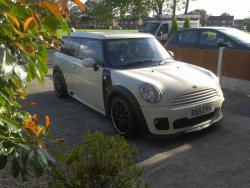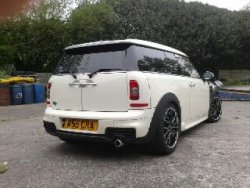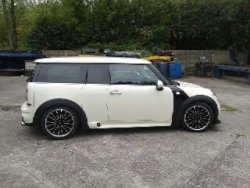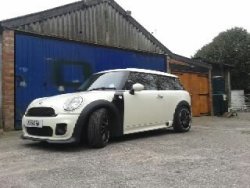 Hi Connor, hope you have a great day with the Scooby's shame i can't go but here is a few photos of my car just to see what you were missing ;)
Iain (Lancs Clubbie).
Carson - PORSCHE GT1 CUSTOM CONCEPT

Click on image to download full-size version
Dear Connor,

I've made you a computer drawing for your upcoming car show. It is of a 1996 Porsche GT1, customized with your name on the side. Feel free to print it out and put it on your wall!

Enjoy your show, I know you will! Have fun!

Sincerely,
Carson
Peter Tomczynski - VOLKSWAGEN BORA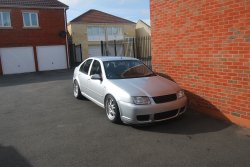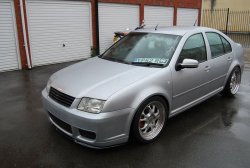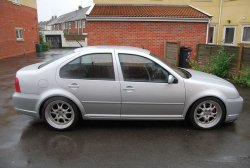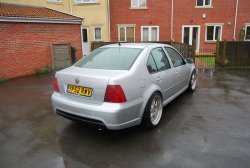 Hi Connor I hope you will have a great day :)
heres a link to my thread on UKMKIVS
http://uk-mkivs.net/forums/t/411348.aspx?PageIndex=1
George Carey - MITSUBISHI FTO GPX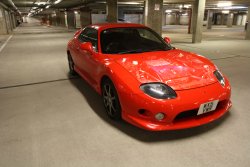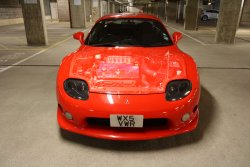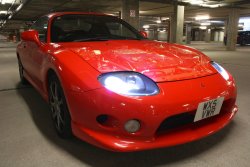 Hi,
I'm sure you've got loads but thought I might send you a pic of my 2001 Mitsubishi FTO GPX for the website. If you'd like any further info, let me know :-)
George
Lee Woods - NISSAN SILVIA S14-A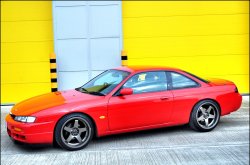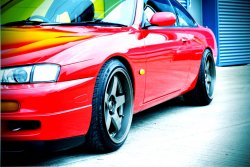 Hi, my name is lee woods (woods1) and i am car 457 on the list coming in my s14a. just thought id send a few pics in for you if youd like to use them on your web site.

Thanks
Lee
Anton Taylor - MITSUBISHI EVO VIII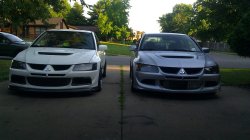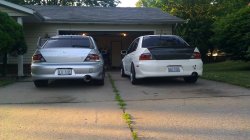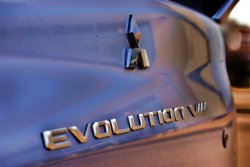 Hey Connor - can't make it bro as I'm stuck over here in the States but I wanted to share my car on your site so you can still see it! Good luck and have a blast at the car show!!
Nial Evans - TOYOTA GT4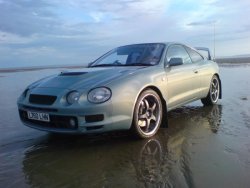 Keith Smith - INDY KIT CAR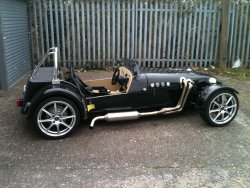 Just a quick pick of my Indy kit car,hoping to see you sat-work permitting,have a great day
Keith777
Damien - MITSUBISHI FTO GPX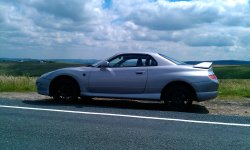 Hugh Henderson - SUBARU WRX STi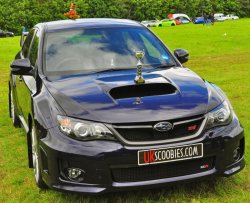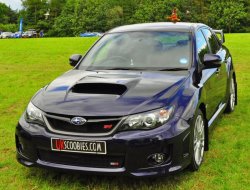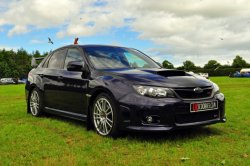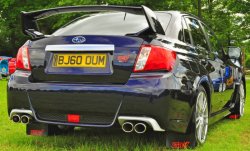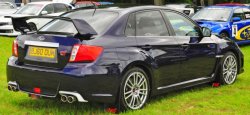 Hi
Sorry we can't make this but we would like to wish you all the best
for the 8th and I'm sure Connor will have one hell of a good day, just
attached a few pic's of my car for Connor to have a look at

Hope you have a really good day young man

All the best
Hughy , Sylv , and Little Jake
(UKscoobies.com)
Justin Hinchliffe - SUBARU MCRAE IMPREZA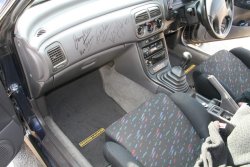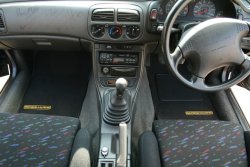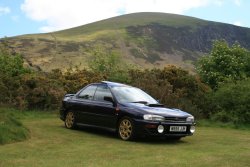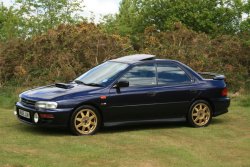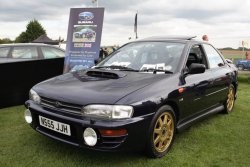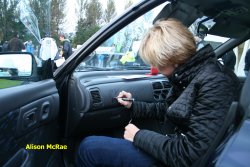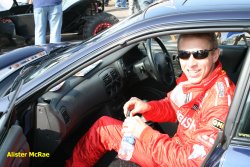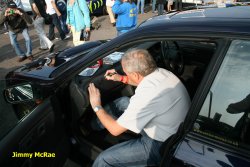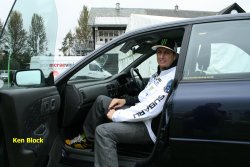 Hi there,

Having owned it since early 2009 I've attended many events and supported the Colin McRae Vision Retail unit up and down the country. Only 200 of these special edition Impreza's were built and this one is number 108. During my time supporting the McRae Vision I've been lucky enough to meet many stars and of course the McRae family, who are great. I've had the dashboard signed by Jimmy, Alister, Alison and Hollie McRae and also Ken Block.
I will be assisting with the Marshalling on this special day.

Best regards
Justin Hinchliffe
Lewy Taylor - BMW E64 645CI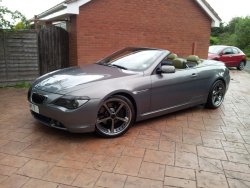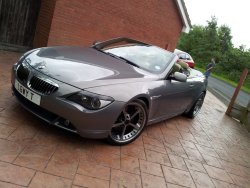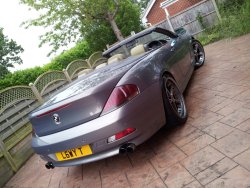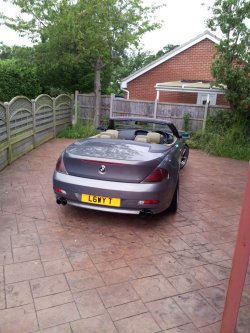 Hi Connor, looking forward to this HUGE meet up, looks like there will be some amazing cars!
See you there!
Lewy, BMWEnthusiasts.co.uk
Eros Reis - VOLKSWAGEN VOYAGE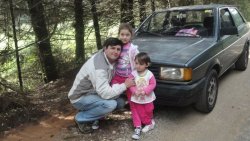 Connor hello I would like to meet this Saturday, but it has an ocean in the way, so I am sending you a picture to see my Wv Voyage, and my daughters (the largest is called Iris, and Bianca lowest) Together ok with me, Have fun and tell me what you thought then, hugs his friend Eros Reis straight from Brazil.
Christian Leigh - VAUXHALL ASTRA GSi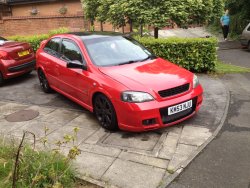 Brian Johnson - 1966 AUSTIN HEALEY 3000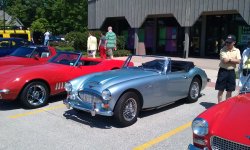 My name is Brian Johnson, and this is my 1966 Austin Healey 3000. My father purchased it before I was born, and passed it down to me this past year. We are both enjoying the car together, and wish we could make the show, but there is a very large ocean between the show and the car! Have a great show, and wish we could attend!

Regards,
Brian Johnson
Tim, Helen, & Fast Eddie - BLACK HOT ROD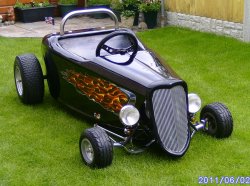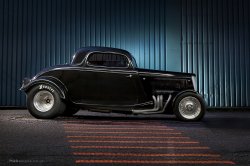 Hi,

We have been tipped off about this special event (and passed this email address) and such a terrible news and sad story and told we must simply take our vehicle to this to help make the little boys dream come true. Hopefully you will have room for the Meanest Nastiest Black Hot Rod in West Yorkshire, 34 coupe photo attached + Tot Rod

Hope to see you late afternoon tomorrow.
Cheers
Tim, Helen & Fast Eddie
Simon Underhill - MITSUBISHI SPORTBACK RALLIART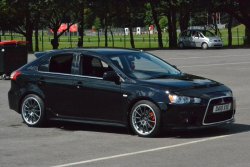 I will be bringing my 2 boys to the show as they are both car mad and would fully understand Connors passion for modified cars. Looking forward to it, see ya there with Camera in hand,

Regards
Simon Underhill aka stundies (Mitsubishi Lancer Register) Vehicle #493
Adam Cave - 1986 AUSTIN MINI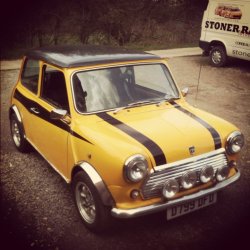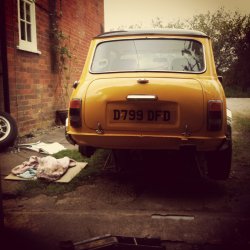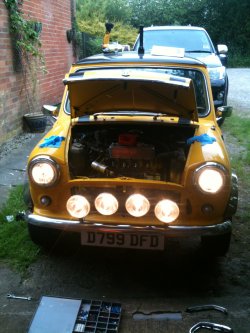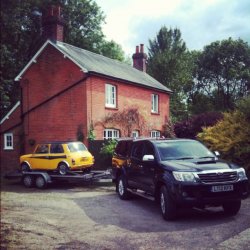 Hi Connor, unfortunately I'm not going to be able to make it to this great occasion, so i thought I'd send some pictures of my 1986 Austin Mini. Hope the day goes great.

Best wishes,
Adam.
James Torrey - AUDI A4 AVANT ULTRA SPORT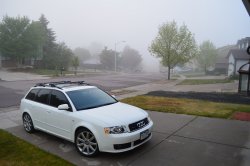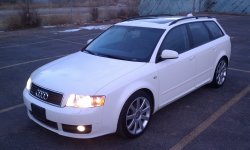 Hey Connor, I can't make it but I feel I have a pretty special car you'd like to see anyways. It's always been my dream car, and I finally found one here in Colorado. It's a 2004 Audi A4 Avant Ultra Sport in Arctic White with a 6 speed manual. I love this car. I hope you have a wonderful event.

Bet wishes
Jim Torrey
Colorado Springs, CO
Chris Wall - VAUXHALL VECTRA GSi 2.5 V6 MSD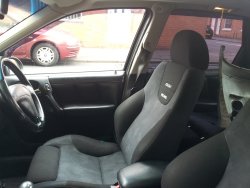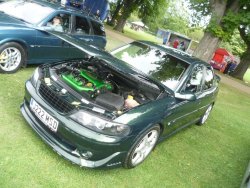 Alex Roy - MORGAN 3-WHEELER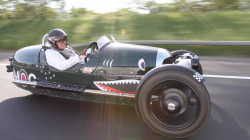 Coming from USA to bring Connor a Morgan 3 wheeler ride courtesy of Charles Morgan jr and the Morgan Motor Car family! I look forward to seeing you there!

Best,
Alex Roy
Terry Wilkes - MITSUBISHI Mk1 GTO-TT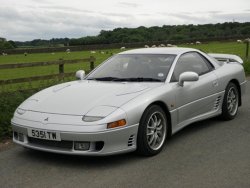 Hi Connor and Zippy,

Have been following this thread ever since it was put on GTOUK, I wont be able to attend even though I would have liked to as family commitments dictate otherwise.

From what I've been reading you are one special boy, I have a grandson the same age, and having all these cars in attendance just for you, you must be made up.
ALL THE BEST CONNOR
From " just_cool" GTOUK
My car is a standard Mk1 GTO Twin Turbo in silver, Wolf Meister Racing wheels K&N filter & BOV, black leather interior and a few engine dress up parts.
Charlie Baldwin - MULTIPLE VEHICLES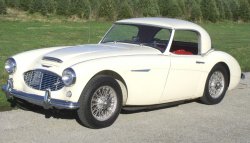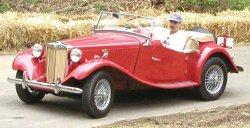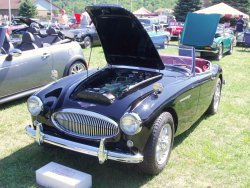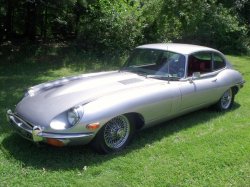 I just got word of this on an MG forum. I hope that the car show is
bigger and better than any that Connor has been to and that he has a
wonderful day.

I am enclosing a couple of pics of some of my cars. My everyday cars
are Subaru's and have owned several of them over the last 22 years when
we first got my mother to buy a 1990 Legacy. The car is still with the
family and has only 66,000 miles on it.

Charlie
York, PA
1952 MG TD
1960 MGA
1966 MGB
1960 Austin-Healey 3000
1962 Austin-Healey 3000
1969 Jaguar XKE 2+2
1970 Volvo 1800E
1985 Mazda RX7
Susan McDonald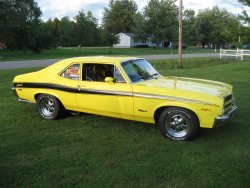 Good Luck Conner, from the McDonald family in Akron, New York, USA
Rohit Venkat - MULTIPLE VEHICLES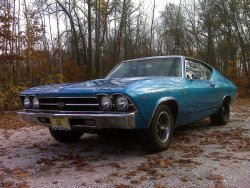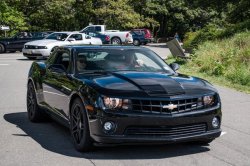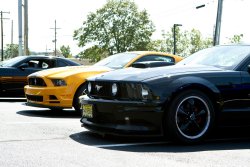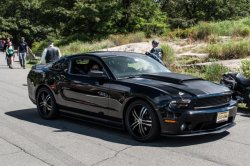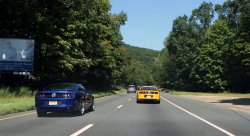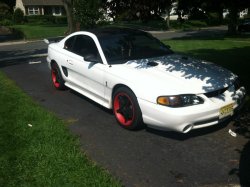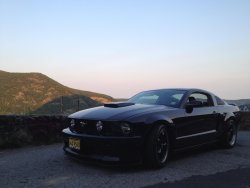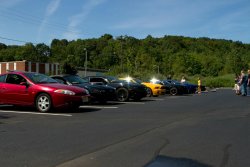 Hi Connor,

We are a Car Club in New Jersey called the North Jersey Cruisers, we heard how much you love cars, but couldn't come over to the UK to meet you, so here are a few pictures of our cars, hope you like them and have a great day.
--
Regards
Rohit Venkat
for the North Jersey Cruisers
Henry Miranda - PEUGEOT 306 CABRIOLET & TANGER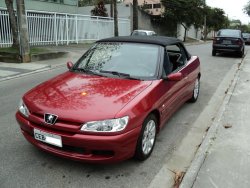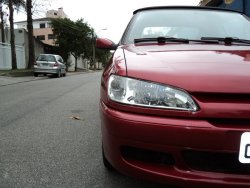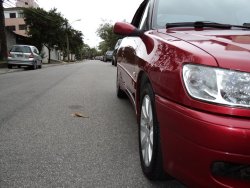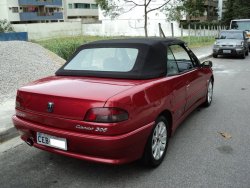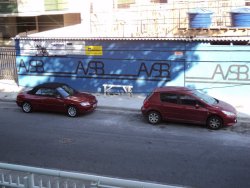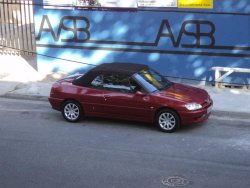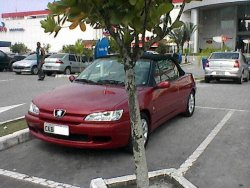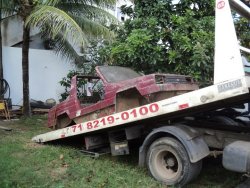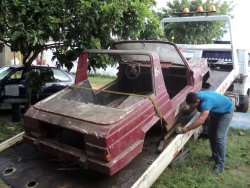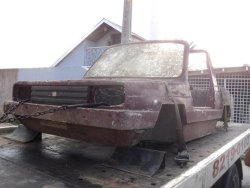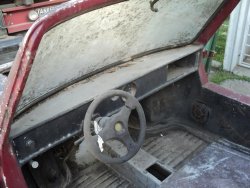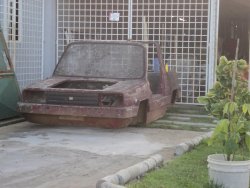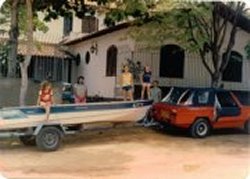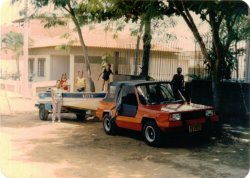 Hello how are you my friend?

I could not be present at the meeting car because I live in Rio de Janeiro Brazil but I am sending a picture of a car that I bought that I love is a Peugeot 306 Cabriolet year 1995, I consider a classic and I find it very beautiful. It runs very smooth on the road has a good gearbox that makes the car develops well, it consumes little road has a 1800cc engine.

I do not know if you like but rescued a few days a buggy that was in my family since it was brand new and abandoned, will be a cool project, and it uses chassis VW 1600cc air-cooled engine and simple and his name is Tanger.

I am sending you pictures of cars by email and if you want to access the facebook profile Buggy just access the address http://www.meutanger.com.br

A hug.
Henry Miranda
henry_miranda@gmail.com
Eduardo Fraga - CHEVROLET CAMARO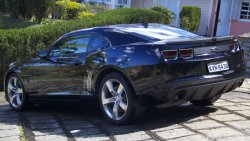 Hey Connor,

How's it going buddy!
This is my Camaro!
Believe in your dreams!
Have faith and enjoy every moment with his parents!
Love them every day!
A strong Hug of a distant friend!

Eduardo Fraga
Rio de Janeiro - Brasil
Marcus Cutrim - '76 VOLKSWAGEN KARMAN GHIA TC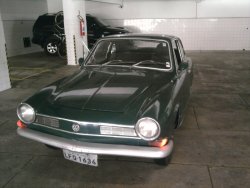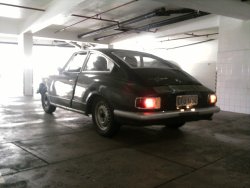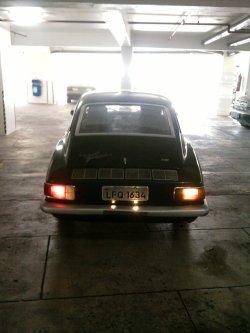 For the most courageous car fan in the World... Connor!
Fernando Caruso - BRAZILLIAN MOPARS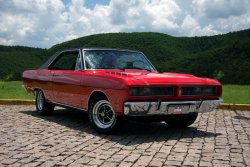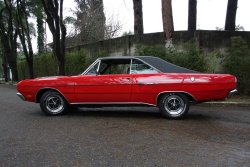 Dear Connor,

Here some pics of the Brazillian Mopars for you!
we are all here supporting you!

heads up man!!
Mario Ribeiro de Matos - MULTIPLE VEHICLES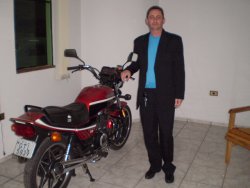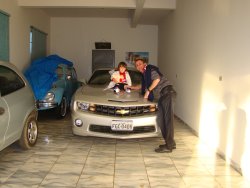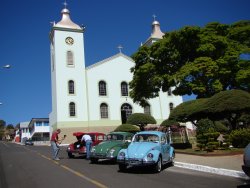 OLÁ CONNOR ,
ESTOU NO BRASIL E NÃO TINHA COMO PARTICIPAR DO SEU EVENTO, MAS ESPERO QUE VOCÊ GOSTE DAS FOTOS .
ESSA É MINHA FILHA MAHARA DE 2 ANOS .
UM GRANDE BEIJO NO SEU CORAÇÃO ,
SEU AMIGO PARA SEMPRE ,
MÁRIO

Roughly Translated:
"Hello Connor,
I'm in Brazil and had no way to come to your event, but I hope you like the photos. This is my 2-year old daughter, Mahara.
A big kiss in your heart!
Your friend forever,
Mario"
AUDI R8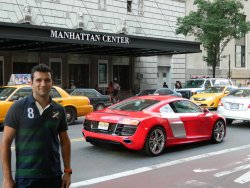 Boa noite!
Vi a matéria na internet e fiquei emocionado com a história.
Moro em Taubaté, São Paulo, Brasil, tenho uma loja de carros e também sou apaixonado por carros, estive em Nova York e tirei essa foto. Acho que vai gostar.
Força garoto, te desejo tudo de melhor.
Grande abraço.
Roughly Translated:
"Good night!
I saw the subject on the internet and was thrilled with the story.
I live in Taubate, Sao Paulo, Brazil, have a car shop and am also passionate about cars, I was in New York and took this photo. I think you'll like.
Force kid, I wish you all the best.
Big hug."
Vinicius Monteiro - MULTIPLE VEHICLES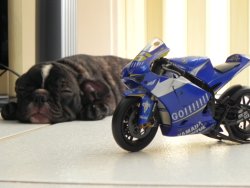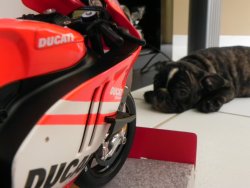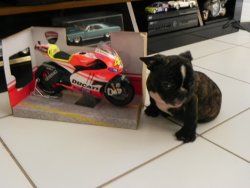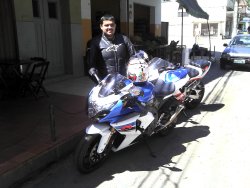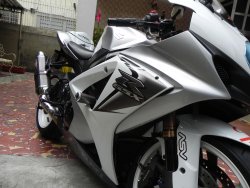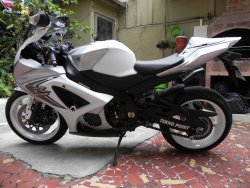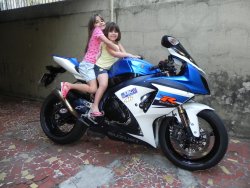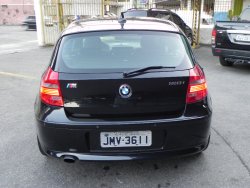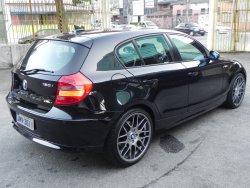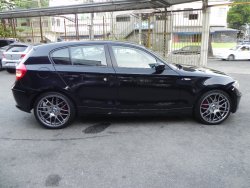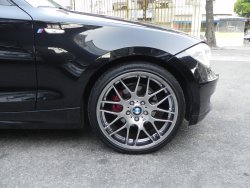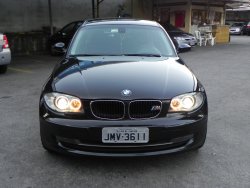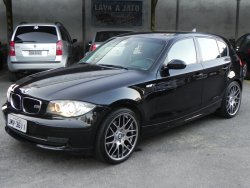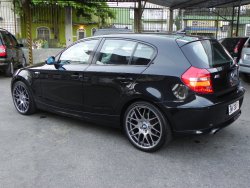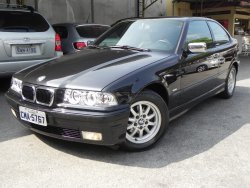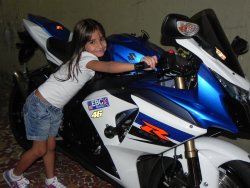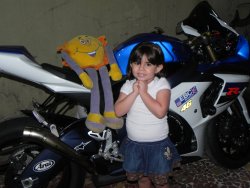 Connor I and my family are praying for you.
The following photos of my toys and my daughters taken especially for you.
A big kiss to your heart.
Very force for you and family.
that God is always with you
Renato Marcellino
Good evening,
My name is Renato'm from Brazil and I was moved by the story.
May God bless the lives of Connor and his family. This event makes us review some of our everyday attitudes. We need to look more to the needs of people around us.

Vou escrever uma frase em portugues minha lingua.
Connor força esperança.
Familia que Deus conforte seus corações.

Big hug.
Renato Marcellino.
G.M.Marlo - JEEP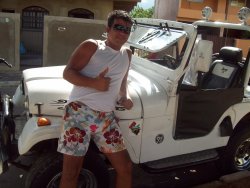 Ao pequeno Connors : Que Deus ilumine teus caminhos e te dê forças para superar tudo isso, e em nossas orações estamos todos pedindo muito por ti, que você fique curado logo , porque para o nosso maravilhoso Deus nada é impossível. Parabéns pelo teu pai que também muito nos emocionou com sua força e determinação em atender seu pedido . QUE DEUS OS PROTEJA E ESTAMOS MUITO TORCENDO POR VCS !
Roughly Translated:
"When small Connors: May God illuminate your ways and give you strength, and we are all in our prayers asking a lot for you, because for our wonderful God nothing is impossible. Congratulations on your father also very thrilled us with his ​​strength and determination to fulfill your order. THAT GOD PROTECT AND WE ARE VERY TWISTING BY VCS!"
Roberta Santana Peres
Hello Connor.
I am really unhappy because I couldn't be there.
I live in Brazil so far from you, but I love cars too.
I just want to say that u are really a handsome guy and so much special
because u are the champion of life.
Keep being so cute as you are and making your family so happy like them are now
because they have your love.
I will pray every single night hoping that God may bless you and make you open your eyes
in the morning with that beautiful smile and lovely face.
Peace honey.
Hugs~
Roberta Santana Peres
From Brasilia
Brazil
Lucas Fabri - VOLKSWAGEN VOYAGE SPORT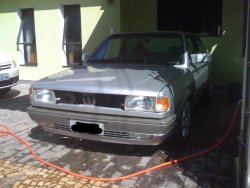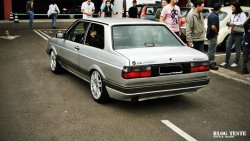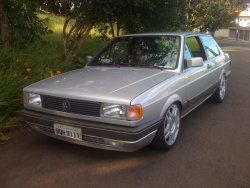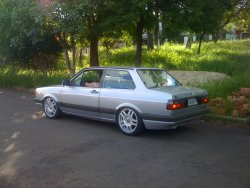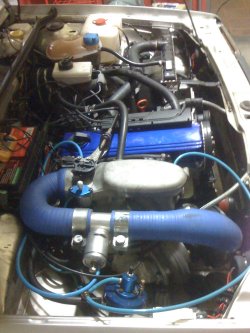 Hi Connor!

I hope you enjoyed this event dedicated to you, a lover of cars! Sorry not attend this event but I am a bit far! but I really liked ..

Here some pictures of my 1993 VW Voyage Sport modified walking the streets of Campinas - São Paulo, Brazil.. I hope you enjoy!

thank you very much!
Lucas Fabri
Guilherme Gomes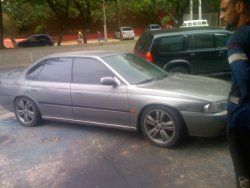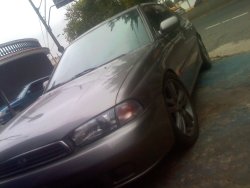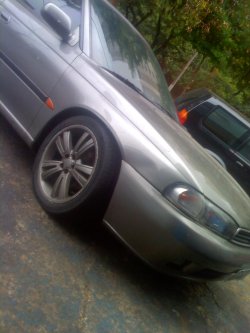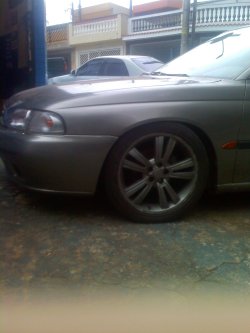 Hi, i'm from brazil, because this, I'll sent my photos, in memoryan Connor's

Tks
Atenciosamente,
Guilherme Gomes
Nick & Liz Szabo - PORSCHE 944 TURBO &
HYUNDAI TIBURON GT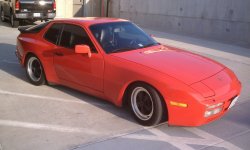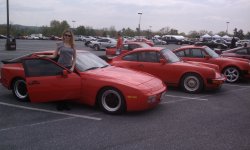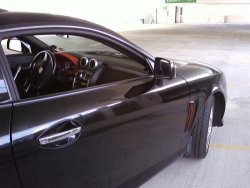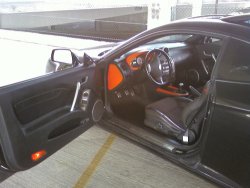 Hey Connor! Hope you have an awesome day at the car show! I can't make it, since I am in the US, but I wanted to share my 1986 Porsche 944 Turbo and my 2003 Hyundai Tiburon with you!
Nick and Liz
http://www.interlifedesigns.net
Tom Wolff - MITSUBISHI ECLIPSE GTS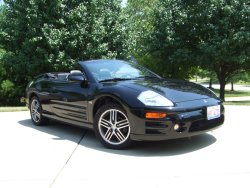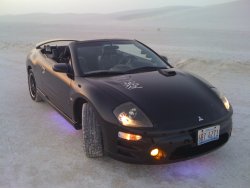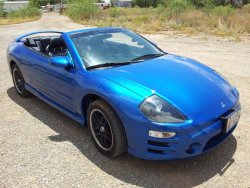 Hey there, Connor - hope you have an absolute blast at your big event! I can't make it out as I'm stuck over in the States, but please enjoy these photos of my Mitsubishi Eclipse!
The response to this entire event has been absolutely overwhelming - thanks to everyone that's scrambled to make such a big event possible.
Have fun, Connor!
~Tom
http://www.interlifedesigns.net
Want your car and information here?
Please note: vehicle registration for Connor's Day 2012 has officially closed
We've had an overwhelming response to this event, and currently have a roster of over 1000 vehicles attending Connor's Day 2012! Unfortunately, we're simply out of room to host any more vehicles, but everyone is still encouraged to attend and enjoy looking at all the cars that have made it into the show!
If you are already registered for Connor's Day 2012 but haven't submitted your vehicle photos and information for this page yet, you're still encouraged to do so by e-mailing us at webmaster@interlifedesigns.net
We'll be adding more photos to this website each evening between now and the car show, so feel free to send any and all information you'd like posted!
This list was last updated on September 13, 2012
at 10:30AM Central Time (GMT -6 hours)